BIBO Water Dispensers
BIBO Water Dispensers are the next generation hot and cold water dispenser, providing you with an unlimited supply of delicious tasting filtered and purified water, served perfectly chilled or boiling hot at the touch of a button – it really is the future of water. BIBO Water Dispensers save you valuable time whilst not waiting for the kettle to boil
BIBO Water Dispenser Benefits
Benefits
Instant chilled and boiling water 24/7
Saves valuable time not waiting for the kettle to boil
Provides purified drinking water to promote staff health and well being
Get rid of unhygienic water coolers, bubblers and bottle clutter
Saves money on expensive and environmentally unhealthy bottled water
Pollutants Removed
Taste
Odours
Chlorine
Heavy metals
Cysts (eg cryptosporidium and giardia)
Leaving only the good minerals behind like calcium, magnesium, and potassium.
Filtration Media
1 Micron Carbon Filter & 11 Watts UV Lamp
Quality You Can Trust
BIBO carries Watermark and C-Tick certification and conforms to all regulatory requirements.
Premium Water Purification
BIBO utilizes the latest multi-stage carbon and UV filtration – all impurities are filtered from your tap water to the highest standards, resulting in great tasting, healthy water served chilled or boiling hot.
Energy Efficient & Environmentally Friendly
BIBO combines multiple kitchen appliances into one energy system – saving money not just on water, but also energy costs. Sleep mode promotes extra energy savings when your BIBO is not being used.
Dimensions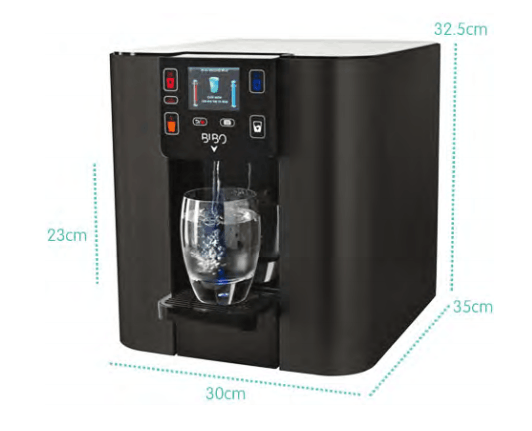 BIBO is the latest technology in hot and cold filtered water
Perfectly chilled and boiling water
Highest quality filtration and purification
Connects to your mains –  no filling required
Touch screen operation with child lock
Energy efficient and environmentally friendly
Let your kids off high calorie drinks
Great for preparing baby bottles in seconds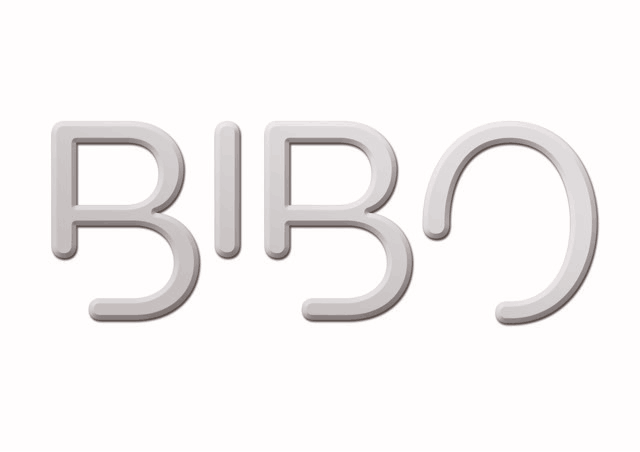 BIBO is the next generation hot and cold water dispenser, providing you with an unlimited supply of delicious tasting filtered and purified water, served perfectly chilled or boiling hot at the touch of a button – it really is the future of water.
At BIBO, we have 25 years of experience in the water industry, and are passionate about promoting health and well being through good hydration at home and at work. We believe that people should drink more water and less unhealhty beverages… our mission is to provide Australians with a super convenient way to do so.
BIBO Water Dispenser | Replacement Filter
Specifications
BIBO's Annual Filter pack contains one year's supply, i.e. 2 Carbon Filters and 1 UV lamp.
We recommend replacing the Carbon Filter 6 monthly and UV Lamp 12 monthly.
The BIBO screen will indicate when Carbon Filter and/or UV Lamp are due for a change.